Multiple myeloma -- blood cancer formed in bone marrow
A Blood and Bone Marrow Cancer Drug May Help Treat Triple-Negative Breast Cancer
The drug, decitabine, is currently used to treat myelodysplastic syndromes.
By
Becky Upham
Don't Miss This
Sign Up for OurCancer Care and PreventionNewsletter
Thanks for signing up!
You might also like these other newsletters:
Patients whose breast cancer doesn't respond to chemo are at an increased risk of recurrence and death.
Holly Hildreth/Getty Images
May 22, 2019
A drug used to treat a blood and bone marrow cancer may play a role in treating triple-negative breast cancer, one of the most aggressive and deadly types of breast cancer, suggests a study conducted by researchers at the Mayo Clinic.
In the the research, published in April 2019 in theJournal of Clinical Investigation, study authors observed that the drug, Dacogen (decitabine), helped inhibit the growth of the cancer, and was effective in treating tumors resistant to chemotherapy. The Food and Drug Administration has approved decitabine for treating myelodysplastic syndromes, which affect the bone marrow and blood.
"Patients whose tumor does not respond well to chemotherapy are known to be at significantly increased risk of recurrent breast cancer and death," says Judy Boughey, MD, a general surgeon at the Cancer Center at the Mayo Clinic in Rochester, Minnesota. "Therefore, our focus is to identify new treatment options for these patients."
RELATED: What Are the Treatment Options for Invasive Ductal Carcinoma (IDC)?
Why Triple-Negative Breast Cancer Is So Tough to Treat
Breast cancer accounts for about 30 percent of new cancer diagnoses in women in the United States each year, and about 1 in 8 women will be diagnosed with invasive breast cancer at some point in their lives, according to BreastCancer.org. The majority of breast cancers are invasive, meaning they grow and spread into normal, healthy tissues beyond the lobules, which are the milk-producing glands, or the ducts, the passages that drain milk from the lobule into the nipple. Noninvasive breast cancers stay in the lobules or the milk ducts.
According to the National Breast Cancer Foundation, triple-negative breast cancer (TNBC) means that the cells in the tumor don't contain the three most common types of receptors, which are hormone epidermal growth factor receptor 2 (HER-2), estrogen receptors, or progesterone receptors.
Receptors are proteins found inside and on the surface of cells that receive messages from the bloodstream. Because many cancer-fighting therapies target these receptors, their absence can make treating this kind of cancer challenging. A study published in the journalCancer of more than 50,000 patients found that the five-year survival rates for patients with TNBC versus non-TNBC were 77 percent versus 93 percent, respectively.
RELATED:'Smart Bomb' Targets Tough-to-Treat breast Cancer
Improving Treatment Results by Identifying the Right Patient for the Right Therapy
Researchers have been exploring the potential for decitabine in solid tumors, but the results of this study are more encouraging than previous trials, says Cynthia Zahnow, PhD, associate professor of oncology at the Johns Hopkins University School of Medicine and director of the Animal Resources Core at the Johns Hopkins Kimmel Cancer Center in Baltimore, who wasn't involved in the study.
"We [researchers at Johns Hopkins] published a paper back in 2012 showing that these low doses of these drugs do have an effect in cancer tumors," she says, referencing a study published in March 2012 in the journal Cancer Cell. The study suggested that the therapy could produce an anti-tumor "memory" response, and curb growth of cancer stem-like cells.
In the Mayo study, researchers used living xenografts (tissue from breast tumor cells) from the Breast Cancer Genome-Guided Therapy (BEAUTY) study, published in March 2019 in theJournal of the National Cancer Institute. They found that decitabine could significantly inhibit the growth of triple-negative breast cancers, but the response was dependent of the presence of certain critical proteins, called DNA methyl transferase proteins (DNMT), which only exist in a certain subset of triple-negative breast cancers.
Not only might the findings from the more recent research help patients with triple-negative breast cancer, but they could have a real impact on fighting other types of breast cancer as well, says Dr. Zahnow. "If researchers can truly select patients that have high levels of DNMT and show that these drugs are more effective in them, that's a fantastic discovery," she says.
Zahnow says it isn't that the drug is acting on the cells any differently — it's just that newer research has illuminated how to select the patients who might respond to it.
RELATED:The 2019 Cancer Trends in Diagnosis, Stages, Treatment, and Survival Rates
How Less Medication May Be More Effective in Fighting Cancer
These drugs were previously used at very high doses to fight cancer, and they were very toxic, says Zahnow. "Sometimes in healthcare, people think more is better — what's the maximum tolerated dose? — but we found if you use lower doses, as the researchers did in this paper, the drug may have different actions," she explains.
Researchers are trying to use these drugs in a different way, says Zahnow. "We don't want to kill these cells, but we want to reprogram them — change their DNA. We are learning how to make these drugs effective by using lower doses," she adds.
RELATED:What Treatment Options Are Available for Cancer?
Could Researchers Beat Cancer With Currently Approved Drugs Paired With the Right Patient?
"The study is a demonstration that we can take advantage of many existing FDA-approved drugs to expand their usage by better understanding the mechanisms of how they work and applying them to other cancers," says study coauthor Liewei Wang, MD, PhD, a pharmacology professor at the Mayo Clinic in Rochester, Minnesota.
As for what these discoveries might mean for other kinds of cancer, Dr. Wang is cautiously optimistic because tumors aren't the same across all types of cancer. "For solid tumors that have high DNA methyltransferases, they might also respond to this drug or this class of drug," Wang explains. "However, it is essential to test these hypotheses experimentally, as well as clinically, in other cancer types."
Zahnow sees promise in the practice of identifying certain patients — in this case, patients with high DNMT levels — to be recipients of targeted therapies. "I'm hopeful and excited about this research," she says.
Video: Blood Cancer Treatment NY | Stem Cell Transplant NY | NewYork Presbyterian Hospital
A Blood and Bone Marrow Cancer Drug May Help Treat Triple-Negative Breast Cancer images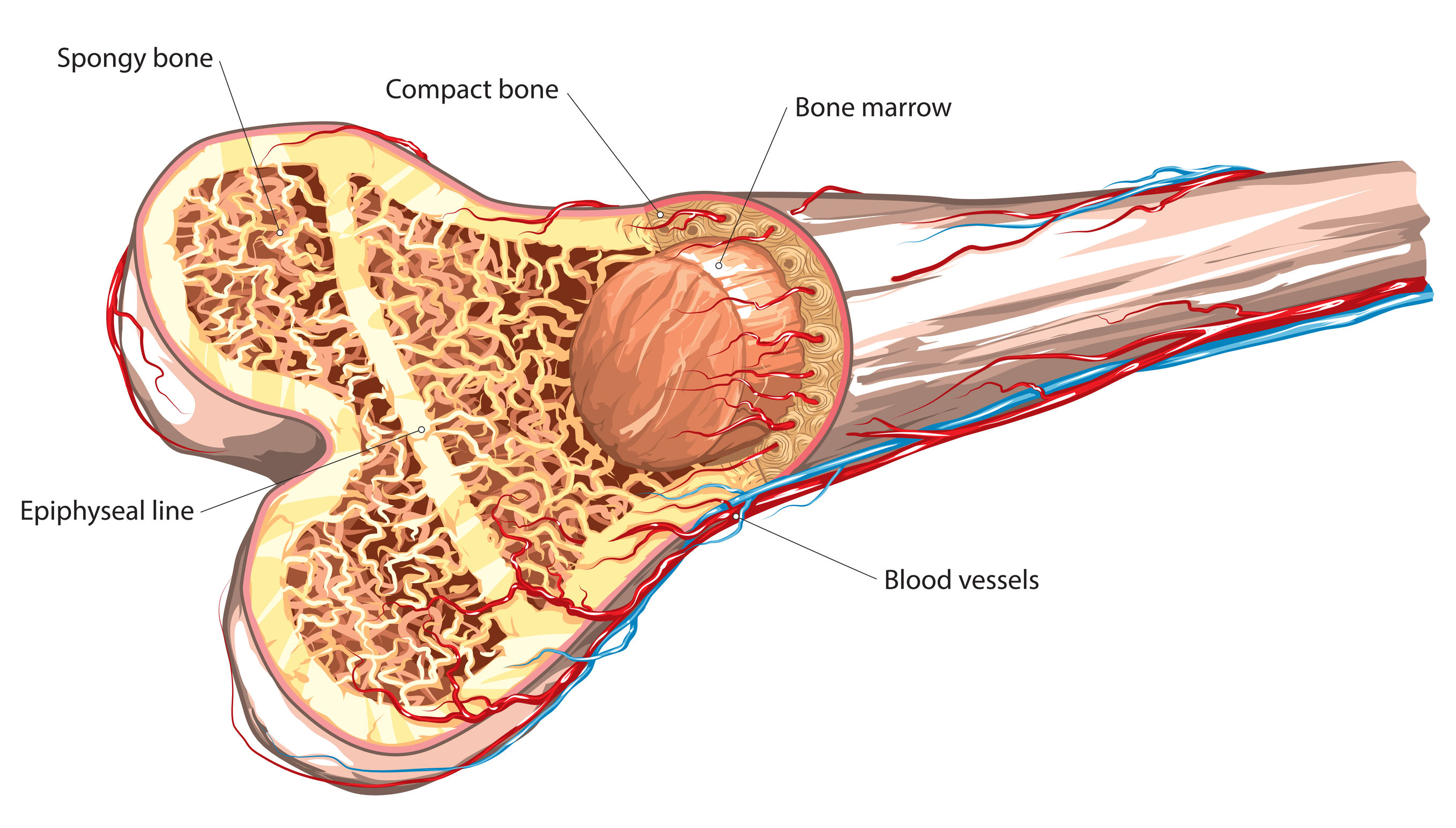 2019 year - A Blood and Bone Marrow Cancer Drug May Help Treat Triple-Negative Breast Cancer pictures
A Blood and Bone Marrow Cancer Drug May Help Treat Triple-Negative Breast Cancer recommendations photo
A Blood and Bone Marrow Cancer Drug May Help Treat Triple-Negative Breast Cancer photo
A Blood and Bone Marrow Cancer Drug May Help Treat Triple-Negative Breast Cancer new pictures
picture A Blood and Bone Marrow Cancer Drug May Help Treat Triple-Negative Breast Cancer
Watch A Blood and Bone Marrow Cancer Drug May Help Treat Triple-Negative Breast Cancer video
Discussion on this topic: A Blood and Bone Marrow Cancer Drug , a-blood-and-bone-marrow-cancer-drug/ , a-blood-and-bone-marrow-cancer-drug/
Related News
5 Ways to Use Up That Bowl of Overripe Fruit on Your Counter
Men Jury Duty Outfits-25 Ideas on What to Wear for Jury Duty
Top 3 Workouts to Lose Weight Fast
To tip or not to tip
Wake-Up Cigarette May Raise Risk for Lung, Mouth Cancers
How to Make a Woven Magazine Bag
What Do Your Refrigerator Doors Say About You
I Ran My First Marathon After 55
Donald Trump Tries to Kiss Little Girl At a Rally
How to Choose a Wedding Dress
Sex and Sports: A Better Combo Than You Think
Date: 12.12.2018, 10:12 / Views: 55434
---